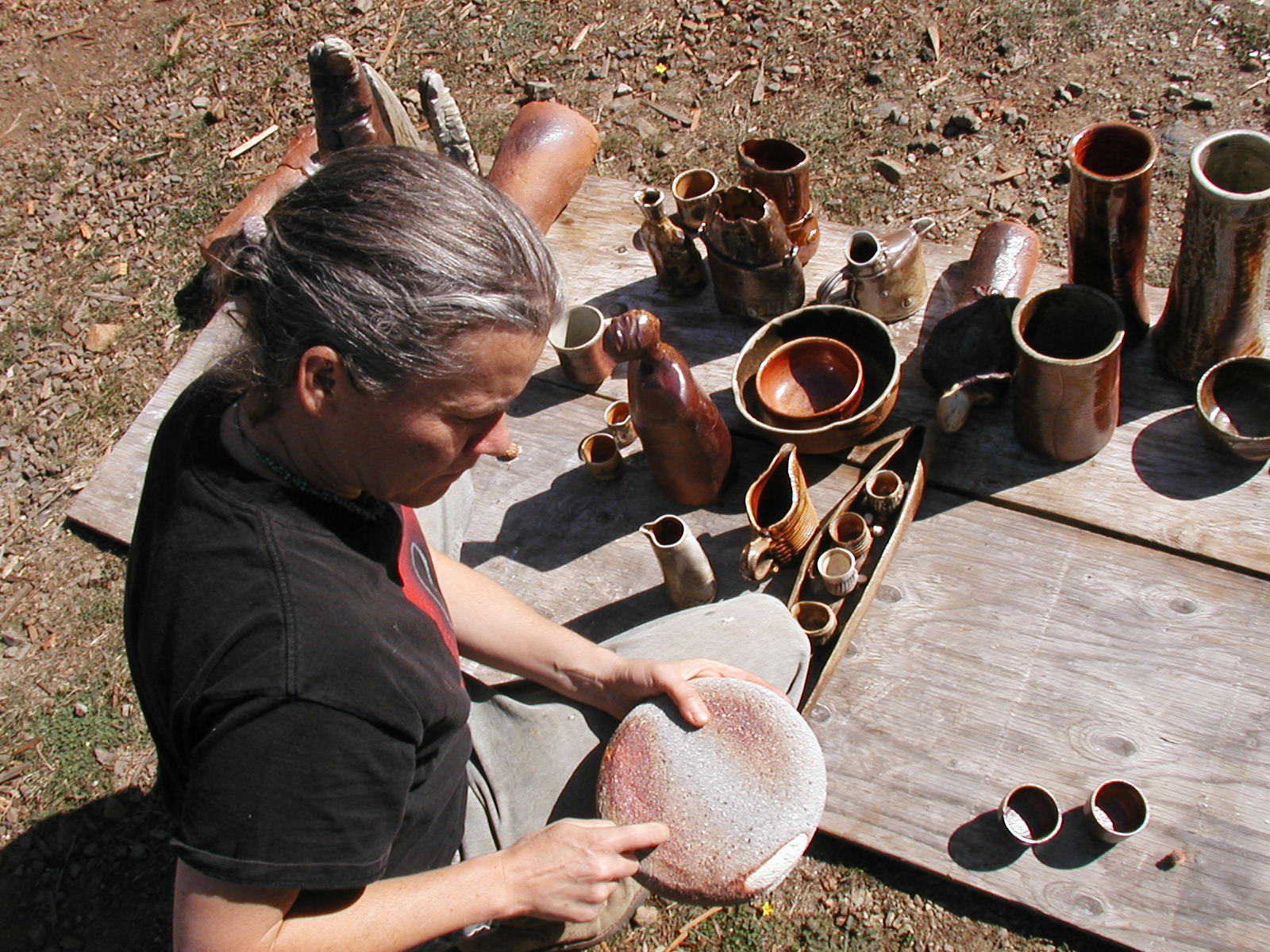 Opening the Yukti Kiln:
Celebration, Potluck, and Sale
December 3rd, 9:30am:
Inaugural Opening of Yukti
Everyone Welcome
Always a Celebration and Potluck Lunch Feast!
Some items, fresh from the kiln, may be for sale.
Last Day Core Crew Show and Sale
Cards MAY BE Accepted, but Cash or Barter is best.
3pm. Clean-up.
Please let me know by email if you plan on attending.
This is always an exciting time!

We'll line up in front of the kiln and hand out the pieces one by one. In this way each piece can be touched and enjoyed by each person present. Then they'll be placed on tables so we can really look at them throughout the day. There will be a few hundred pieces.

After the unload we'll share a potluck lunch. Please feel free to bring what you can.

As we finish up lunch I'll invite the artists to talk about their experience firing and what they think of the work so far. We'll have some Q & A too if there's interest.

There will be some clean up to do before the sun sets.


Parking is limited, carpool if you can.
Richard Brandt
Heart Fire Sanctuary
14305 SE 242 Ave
Damascus, Or 97089
971-302-3143
heartfiresanctuary@gmail.com